Our Story: $3,000 and a Laptop
Top Gun was in theaters. Madonna was on the radio. Cheers was on television. It was 1986. The Internet was in its infancy. The World Wide Web would not be invented for another three years, but the original social media had already emerged in LISTSERV®.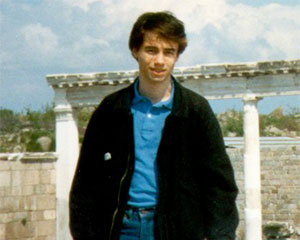 Eric Thomas created LISTSERV as a weekend project while he was a college student in Paris in 1986. This original idea formed the basis for social media as we know it today. Thomas was studying electrical engineering but was more fascinated with the world of IT than with his own studies.
Up until this point, email was only available to those with access to the Internet or BITNET, which was mostly college students and government workers. Email lists existed but were not automated. To be added to a list, the person managing the list had to do it manually, and managing lists became slower and more time-consuming as the number of subscribers grew.
Thomas set out to automate this process. What was just a weekend project resulted in the creation of LISTSERV. Little did he know that it would take over the rest of his life.