Non-Governmental Organizations
NGOs
Turn Conversation into Community

LISTSERV makes it easy to keep your members and stakeholders connected. You can:

Collaborate on fundraising initiatives, activities and events
Allow your members to interact with each other and respond with their unique opinions and knowledge
Let your subscribers take the floor to build community and engagement within your group
Engage and Connect

LISTSERV offers a comprehensive library of fully responsive HTML templates, allowing you to:

Artfully design your newsletters without HTML coding experience
Add logos, images and links to fit your brand identity
Save time by designing reusable headers and footers for each mailing
Take Charge of Your Organization's Communication

LISTSERV makes it easy to stay connected with your members and stakeholders. You can:

Send announcements to update members about important events and activities
Relay pertinent, reliable information to the public through an official channel
Create a blog and design it to mirror your organization's website
Integration Designed to Handle Your Every Move

LISTSERV works with your existing IT infrastructure and allows you to:

Upload or link contacts from the data sources you already have, including databases or email contact lists
Design your lists to dynamically reflect all of your database updates
Real Communication.
Real Results.
Do it all with LISTSERV +Maestro, the email marketing add-on from L-Soft, perfect for:
Email analytics from fundraising communications
Gauging member interest in potential activities and events
Surveying stakeholders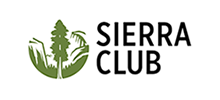 Sierra Club
With over 3.8 million members, the Sierra Club is among the most influential environmental organizations in the world. L-Soft has supplied the Sierra Club with enterprise-level communication software for two decades. With LISTSERV, the non-profit is able to connect and mobilize its vast member base.
The singular customization and structural capabilities of LISTSERV can handle the Sierra Club's complex internal structure. With 63 individual chapters, 400 local groups and various regional and national committees, the non-profit needed an email management solution capable of maintaining various levels of lists.
With the moderation flexibility of LISTSERV, each Sierra Club list can be managed by its hundreds of local volunteer leaders. And despite the quantity of lists, the automation and subscription procedures of LISTSERV reduce the need for maintenance.
The Sierra Club hosts hundreds of lists where subscribers can discuss environmental issues and coordinate action.
920 Lists
Including Newsletters and Campaigns
24 Years
Using LISTSERV Software