---
LISTSERV Choice Awards: The Mailys 2013 Overview

The Mailys 2013 honors outstanding email lists worldwide. Everyone can nominate, and all LISTSERV mailing lists are eligible, including:
Announcement Lists
Email Newsletters
Discussion Groups
Email Marketing Campaigns
September Results | October Results | November Results | December Results | January Results
BDRA
Email List for Volunteers Who Rescue Blind Dogs

June 14, 2013

MPDSUPPORT
Email List with Information on Myeloproliferative Disease

June 15, 2013

GUNROOM DECEMBER WINNER - 53.77%
Email Community about the World of Author Patrick O'Brian

June 15, 2013

MENOPAUS
Email Support Group of Women Helping Other Women

June 19, 2013

VETTES
Email List for Corvette Enthusiasts

June 24, 2013

CARDINALS
Email List for St. Louis Cardinals Baseball Fans

August 8, 2013

BELG-L
Email Community of Belgian Shepherd Owners

August 8, 2013

DEERHOUND-L SEPTEMBER WINNER - 45.87%
Discussion List for Enthusiasts of Scottish Deerhounds

August 12, 2013

NYCSLIST OCTOBER WINNER - 54.30%
Forum for New York City School Library Personnel

August 15, 2013

FUNDSVCS NOVEMBER WINNER - 61.77%
Discussion List for People Who Run Fundraising Programs

October 15, 2013

MQSER-L
Discussion Group for Users of the IBM MQ Product Set

October 24, 2013

OTHS-BANDS
Email List for Old Town High School Band Leaders, Parents

November 4, 2013

C18-L
Community for Scholars, Students of the 18th Century

November 5, 2013

MUSEUM-L
Discussion Forum for Museum Professionals

November 5, 2013

ORIENTAL-LIST
Discussion List about Travel in and around China

December 3, 2013

JOURNEYTORECOVERY
Support for Recovery From Eating Disorders and Related Cross-Addictions

December 19, 2013

12STEPSANONYMOUS
12-Step Support Group Exploring Topics Related to Eating Disorders

December 19, 2013

RECOVERYMEDITATIONS JANUARY WINNER - 57.40%
Inspiration Vignettes for Overcoming Compulsive Eating

December 19, 2013

LACTNET
Lactation Information and Discussion

December 20, 2013

WTS
Study of the 12 Steps of Recovery from Eating Disorders

December 20, 2013
Stay Up-to-Date with The Mailys 2013
To receive updates about The Mailys, including information about new nominations and the progress of the voting, and other L-Soft news, please subscribe to our EmailBits microblog list or follow us on our social media channels.
Previous Award Winners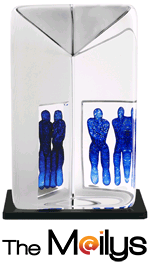 The LISTSERV Choice Awards, also known as The Mailys, has been running since 2004. It is the only industry-wide recognition program honoring the most interesting, creative, innovative or exemplary usage of LISTSERV mailing list technology.
To see the award-winning email lists since 2004, visit:
| | | |
| --- | --- | --- |
| The Mailys Introduction Video | The "Stockholm Pass" Travel Prize | Other Prizes |
For more information about the LISTSERV Choice Awards, visit:
Overview | Rules | FAQ | Sweepstakes | Hall of Fame
For questions, contact: choiceawards@lsoft.com.
---
LISTSERV is a registered trademark licensed to L-Soft international, Inc.
All other trademarks, both marked and unmarked, are the property of their respective owners.
See Guidelines for Proper Usage of the LISTSERV Trademark for more details.