Email: The Glue that Connects and Unites Campus Communities
Do you remember how you used email when you were a student? Did you know that LISTSERV was created and first used in a university setting in 1986 and has been the glue that connects and unites campus communities around the world ever since?
Why? Because it handles all types of internal and external communications from one central LISTSERV site, informing and connecting students, faculty, administrators, alumni, parents and other stakeholders.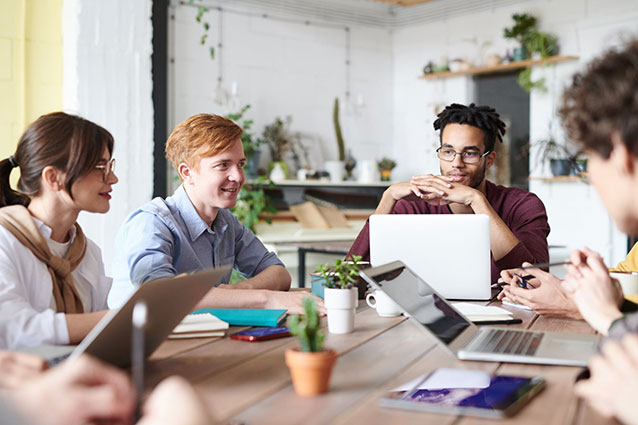 It's not surprising that email lists are still going strong because they're easy to use and provide a secure, ad-free communication space. Universities and other organizations count on LISTSERV for effective, efficient and engaging email newsletters, alerts, announcements, blogs and more. Subscribers can access their LISTSERV list messages conveniently in both their inboxes and the online archives.
Let's take a look at how campuses are keeping their communities connected in this series of snapshots.
Examples: Powering Education with LISTSERV
Announcements, Newsletters, Blogs
University-student communication
Administration, department and program announcements
Alumni, donor and parent outreach
Events, fundraising, news
Expertise and recognition spotlights
Sharing of publications and honors
Special program and group announcements
Colloquium, fellowship, teaching assistant (TA)
University system collaboration and updates
Leadership communication across multiple campuses
Emergency alerts and other campus safety communications
Student life announcements and alerts
Residence hall, dining, financial aid, billing and campus services updates; health center notifications
Event and opportunity announcements
Artistic, cultural, political, career, volunteer service, sports
Tip: Be sure your organization's digital communicators know about the ready-to-use newsletter and announcement templates, available on the LISTSERV 17.0 web interface
Discussion Forums, Online Communities
Teacher-class communication
Assignments, course materials, Q&A and peer support
Professional development
Inter- and cross-departmental curriculum discussions and announcements
Research collaboration, innovation and invention
Student club and organization communications
Sorority/fraternity, culturally specific, clubs, support groups
Staff discussion forums and topic-focused groups
International student discussion communities
Research grant/proposal development discussions
Honors and other special program forums
Tip: Communicate with subscribers about the dedicated home page of each list and the searchable archives with forum view. Add a link to the web archives in your list's bottom banner.
Top Three LISTSERV Features Used by Universities
LDAP (Lightweight Directory Access Protocol)
Universities use it for login authentication because it provides easy integration with existing campus network resources.
LDAP support for authentication and dynamic queries.
Sub-Lists
University customers use sub-lists to prevent issues when sending identical messages to multiple lists in a short timeframe. Otherwise, this could cause messages to be quarantined by LISTSERV and senders blocked from sending for 48 hours, and most university communications are time-sensitive or urgent.
Sub-lists allow universities to group discussion sections into class lists and to group students, faculty and staff by department or college (engineering, business, etc.) or any other natural grouping.
DQL (Dynamic Query Lists)
University customers pull information from Active Directory (directory services database), to automatically populate mailing lists for classes, departments, etc.
DQL is read-only by design, but the key feature is that it allows the use of existing data resources without the need for data format conversion. DQL can be based either on LDAP or SQL queries.
Because the data source is queried in real-time with DQL, it is always as up-to-date and as accurate as possible, which is important in the ever-changing academic environment.
LISTSERV Solves Challenges: A Digest Keeps a Campus Community in the Know
Problem: Students ignoring the many email list messages being sent at any arbitrary time
Solution: L-Soft Training and Consulting helped the university design a system where all non-emergency notifications by departments or organizations would be sent to one list. That list would assemble these messages into a LISTSERV digest and then post all of that day's notifications to all students, once per day and at a specific time.
Results: This new system trained students to expect the notifications at only one time and significantly increased readership. The student distribution list is a DQL list, so it's always up-to-date with the current student roster.
Key Advantages of LISTSERV
"I like working with L-Soft's software – for what it does, it is economical and effective. And despite the available complexity, most people seem to be able to use it, both as list members and owners."
Nelson R. Pardee
Computing & Media Services
Syracuse University
"I must say that LISTSERV is among the most stable and trouble-free of the heavily used software packages we run here. It is well worth every penny. And you can quote me!"
Frederick D. Ullman, Ph.D.
Director of Computing Services
SUNY College at Fredonia
Scalability, efficiency and stability: LISTSERV can deliver high volume on modest hardware
Searchable web archives and responsive web interface that are customizable, easy to navigate and include online help
Flexibility to move between licensed software and cloud hosting as needs evolve
Integrated virus protection. LISTSERV also supports external virus protection.
Extensive expert tech support, training and consulting options
Networked spam checking across the LISTSERV backbone
Flexible DBMS support
ODBC compliance
Available on a wide variety of operating systems
Educational institutions like colleges and universities need to stay connected at all times. So they count on LISTSERV for effective, efficient and engaging email newsletters, discussion communities, alerts, announcements, blogs and more.
Next Steps
Contact L-Soft to discuss your organization's communication needs and challenges:
http://www.lsoft.com/contact/contact.asp
Check out the LISTSERV 17.0 Upgrade Center:
http://www.lsoft.com/products/listserv_upgrade_center.asp
View LISTSERV on Campus interactive map:
http://www.lsoft.com/products/listserv_on_campus.asp
---
LISTSERV is a registered trademark licensed to L-Soft international, Inc.
See Guidelines for Proper Usage of the LISTSERV Trademark for more details.
All other trademarks, both marked and unmarked, are the property of their respective owners.