History of L-Soft

1986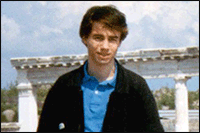 The beginnings of

L-Soft

trace back to 1986 when Eric Thomas, an engineering student in Paris, develops a software program to automate the management of email lists. Before this, all lists had to be administered manually, which was so cumbersome and time-consuming that it threatened the viability of email lists altogether. Eric Thomas' email list management program turned out to be a huge success and became known as LISTSERV.
Eric Thomas later moves to Geneva, Switzerland, and then to Stockholm, Sweden, and continues to develop LISTSERV.
1994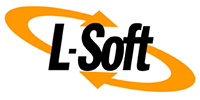 In February of 1994, Eric Thomas incorporates

L-Soft

in the United States so that LISTSERV, which has by now become the global standard for email list management, can be developed further and ported from VM to other operating systems, such as Unix and VMS.
In May of 1994,

L-Soft

launches the first version of LISTSERV for VMS and Unix.
1995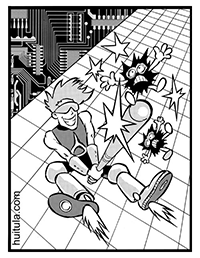 L-Soft

releases LISTSERV for Windows NT, along with new versions of the VM, VMS and Unix products.
LISTSERV for Windows 95 is launched the same day as Windows 95.
LISTSERV introduces its first spam filter. This was not only a first for LISTSERV, but a first for the entire industry.

L-Soft

launches an email list hosting service. The EASE service was started to allow customers to manage email lists without the need for hardware or software investments.
1996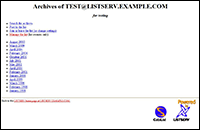 LISTSERV celebrates its 10th anniversary.
LISTSERV is registered as a trademark.
LISTSERV adds a web interface, making the software more user-friendly by simplifying email list management and allowing users to administer and control their lists from anywhere on the Internet.
Web templates are added to LISTSERV, allowing list owners to customize the look and feel of their web interface pages.
1997

L-Soft

releases LISTSERV Lite and LISTSERV Lite Free Edition, a freeware version for non-profit and hobby use.
LISTSERV powers Carl Bildt's newsletter. Carl Bildt, the former Prime Minister of Sweden, started the Internet revolution in politics by being the first Prime Minister in Europe who gave out his email address to the public and published an electronic newsletter.
1998
L-Soft

welcomes the first international AIESEC trainees to the U.S. office in Maryland, some of whom will later become key members of the management team, contributing to the company's international spirit, cultural diversity and creativity.
1999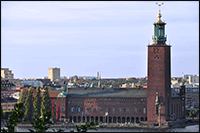 L-Soft

releases a new version of LISTSERV with database connectivity and mail-merge capabilities, allowing customers to send personalized email messages to targeted recipient lists.

L-Soft

opens its headquarters in Stockholm, Sweden, to continue strengthening its position on the European market.
2000
L-Soft

opens a second European office in London, UK.
The number of LISTSERV subscriptions surpasses the 100 million mark. The software manages over 170,000 different email lists with more than 100 million list subscriptions worldwide.
2001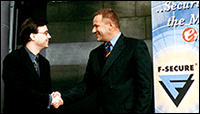 L-Soft

acquires tracking technology and the German development unit of a Swedish email marketing company. The plan is to integrate the tracking technology into LISTSERV.

L-Soft

announces a partnership with Finnish security company F-Secure to integrate F-Secure's Anti-Virus software into LISTSERV. Millions of list subscribers are now protected from viruses. LISTSERV becomes the first mailing list manager in the industry to have built-in anti-virus capabilities.
2002

L-Soft

complements the LISTSERV product family by launching the LISTSERV Maestro email marketing solution. The new product enables the management, delivery, tracking and reporting of customized opt-in email marketing campaigns.

L-Soft

forms

L-Soft

Germany GmbH to facilitate the continued development of LISTSERV Maestro.
2003
L-Soft

participates in the Federal Trade Commission spam forum and the European Union workshop on spam in Brussels, submitting comment papers.

L-Soft

promotes opt-in, to the exclusion of any and all opt-out compromises.

L-Soft

expands virus protection for email lists by launching the LISTSERV Anti-Virus Station, which extends the built-in virus protection to all LISTSERV platforms.
2004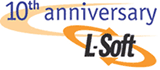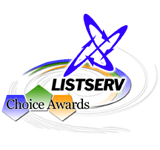 L-Soft

celebrates its 10th anniversary.

L-Soft

releases LISTSERV Maestro 2.0 with a built-in recipient warehouse that combines data administration and target group creation in one interface.
The LISTSERV Choice Awards competition, the only industry-wide recognition program honoring the most interesting, creative, innovative and exemplary usage of LISTSERV mailing list technology, is launched.

L-Soft

wins the Technology Fast 50 award for Maryland for the fourth time. The award is given by Deloitte & Touche to recognize the 50 fastest growing technology companies in the state of Maryland.
2006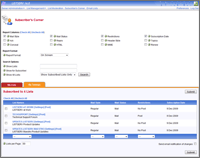 L-Soft

releases new versions of LISTSERV and LISTSERV Maestro that include DomainKeys support and a deliverability assessment feature to boost deliverability.

L-Soft

releases LISTSERV 15.0, a milestone version of the pioneering email list manager, featuring a completely redesigned web interface.
2007
L-Soft

releases LISTSERV 15.5, featuring support for RSS abstracts and the capability to connect to LDAP servers to authenticate user logins, insert LDAP attributes in mail-merge distributions and implement dynamic queries.
2009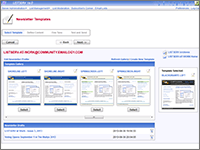 L-Soft

celebrates the company's 15th anniversary.
LISTSERV Maestro 4.0 is released, featuring action tracking and a unique tracking permission system.

L-Soft

releases LISTSERV 16.0, featuring UTF-8 support and an HTML newsletter template management system.
2011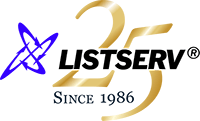 L-Soft

celebrates the 25th anniversary of LISTSERV.
LISTSERV Maestro 5.0 is released, featuring improved reporting and analytics as well as social media publishing, allowing senders to integrate their email marketing campaigns with emerging social media.
2014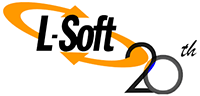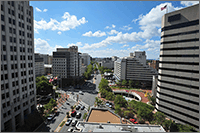 L-Soft

celebrates 20 years in business.
LISTSERV 16.0-2014b, the latest version of

L-Soft's

email list management software, is released.
LISTSERV Maestro 6.0, the latest version of

L-Soft's

email marketing software, is released, featuring improved reporting, analytics and content creation.
L-Soft relocates its U.S. headquarters to Bethesda, Maryland. L-Soft is the first company to participate in Montgomery County's MOVE program, which aims to attract cybersecurity, green technology, IT and life sciences businesses to the county.
2016

2018
L-Soft releases LISTSERV 16.5 and LISTSERV Maestro 8.2, featuring a GDPR reporting tool and compliance with other recent regulations related to data protection, cybersecurity and privacy.
2019
L-Soft releases LISTSERV 17.0, featuring a brand new responsive web interface, the first LISTSERV blog, seamless archives and an HTML newsletter builder.
2020
L-Soft releases LISTSERV Maestro 9.0, featuring a new user interface, responsive subscription pages and an improved content editor.
2021
---
LISTSERV is a registered trademark licensed to L-Soft international, Inc.
See Guidelines for Proper Usage of the LISTSERV Trademark for more details.
All other trademarks, both marked and unmarked, are the property of their respective owners.