LISTSERV at Work Reader Survey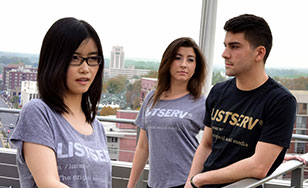 Big thanks to you, our customers and newsletter readers. To best serve your needs, we'd love to hear your insights on email list technology as we ring in a new decade.
Submissions with valid email and postal mail addresses will receive a LISTSERV t-shirt while supplies last. We appreciate your feedback and insights. Thank you!
---
LISTSERV is a registered trademark licensed to L-Soft international, Inc.
See Guidelines for Proper Usage of the LISTSERV Trademark for more details.
All other trademarks, both marked and unmarked, are the property of their respective owners.