---
Jobs at L-Soft (Landover, Maryland)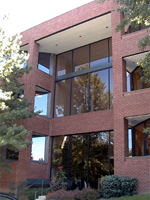 We are constantly looking for new talent. If you would like to work with a dynamic Internet company where people are judged on results, not age or degree, make sure to check out the following list of currently available positions as well as our corporate employment policy.
Our office is conveniently located off Interstate 95 at 8100 Corporate Drive, Suite 350, in Landover, MD. We are within walking distance of the New Carrollton Metro Station and the Amtrak and MARC stations.
The following positions are currently available at L-Soft USA. Positions are removed from the list when they are filled.
Open Positions at L-Soft in Landover, Maryland
Important Information for Applicants
To Apply
To apply, please submit your résumé with a cover letter to:
Email: jobs@lsoft.com
Fax: 1-301-731-6302
---
LISTSERV is a registered trademark licensed to L-Soft international, Inc.
All other trademarks, both marked and unmarked, are the property of their respective owners.
See Guidelines for Proper Usage of the LISTSERV Trademark for more details.