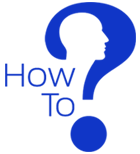 Learn LISTSERV Maestro
Welcome to the "Learn LISTSERV Maestro" hub. Here you will find helpful video tutorials about engaging your audiences with the LISTSERV Maestro email marketing platform. The goal of these tutorials is to help you get better at managing email marketing campaigns and to avoid common mistakes.

Filter:

Video Tutorials: Tracking, Reporting and Analytics
View All Tracking/Reporting/Analytics Tips in YouTube »
How Can We Help? Get in Touch!
---
LISTSERV is a registered trademark licensed to L-Soft international, Inc.
See Guidelines for Proper Usage of the LISTSERV Trademark for more details.
All other trademarks, both marked and unmarked, are the property of their respective owners.