Meet Your Support Team: Yasmine Patel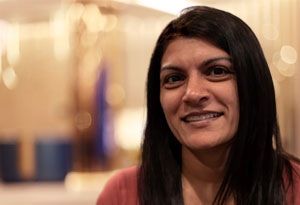 "My biggest strength is my ability to be calm and patient when working with a customer on a support issue, and I enjoy working with and learning from my colleagues at L-Soft."
As a Senior Support Engineer, Yasmine provides the highest level of technical support to L-Soft customers. Yasmine has been with L-Soft since 2003 and helps lead the support team in solving the most challenging issues. Yasmine decided to join L-Soft because she was interested in the opportunity to work for a technology company specializing in email communications.
Yasmine describes working with customers and helping them to resolve their technical issues as the most gratifying part of her job. She especially enjoys working with donation customers, such as NetPals, which is a free LISTSERV service offered to youth organizations and schools.
In her free time, Yasmine enjoys traveling, hiking, reading and cooking.
© L-Soft 2022. All Rights Reserved.