Meet Your Support Team: Kaiwei Luo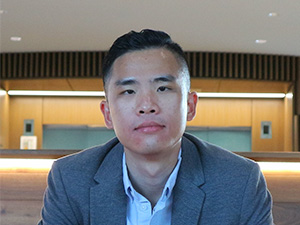 "When I was new, I received lots of help and support from my teammates, which helped me advance in my journey to become a good support engineer."
After completing a Bachelor of Science degree in computer science, Kaiwei joined L-Soft's support department and has been working with hosting customers to solve their technical challenges. Kaiwei takes pride in his ability to efficiently diagnose customers' needs, and he finds the process of delivering solutions to their problems to be the most gratifying part of his job.
"I joined L-Soft due to the opportunity to learn more about email communication technology and because of the inclusive and caring culture," Kaiwei says.
Kaiwei is continually working to improve his skills in the field and is looking forward to helping hosting and licensing customers solve their technical challenges in the future. In his free time, Kaiwei enjoys staying active through fitness activities such as weightlifting and going on nature hikes.
© L-Soft 2022. All Rights Reserved.