LISTSERV: Growing Up, Looking Better
When Eric Thomas invented LISTSERV in 1986, the software was a utilitarian email-controlled program. Ten years later, in 1996, LISTSERV added its first Web interface. As LISTSERV has grown in functionality and usage, it has also become better looking. With the release of LISTSERV 15.0 last month, L-Soft now considers its Web interface to be the best and most attractive on the market.
LISTSERV 1.8c, released in 1996, added a Web interface for the first time.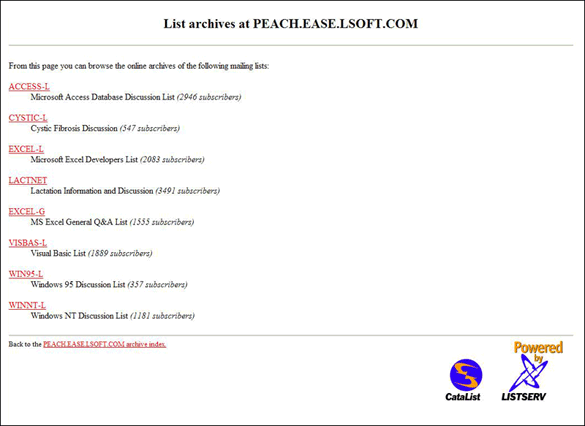 LISTSERV 1.8e, released in 2002, saw the first major redesign of the Web interface.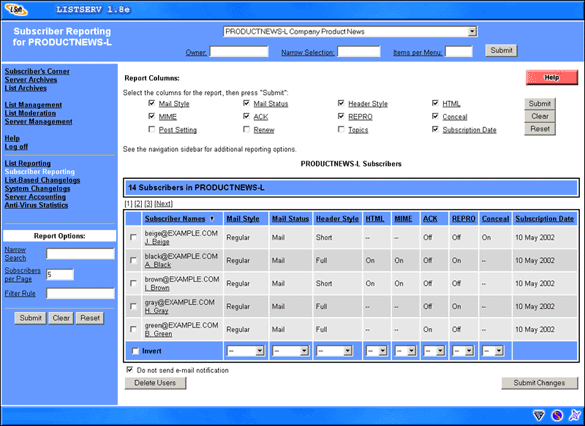 LISTSERV 15.0, released in November 2006, is the newest version of the software.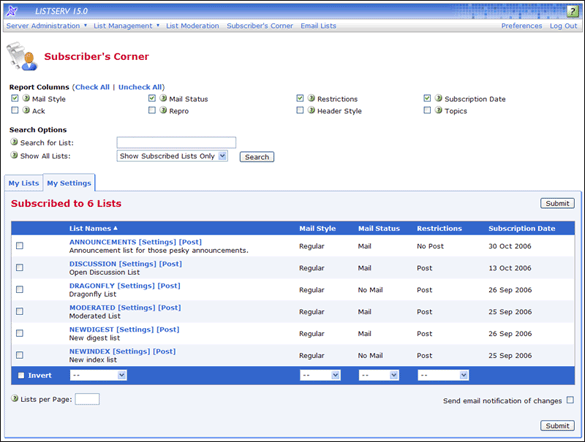 For more comprehensive information, see the History of LISTSERV®.