Ready for the New Authentication and Data Privacy Requirements?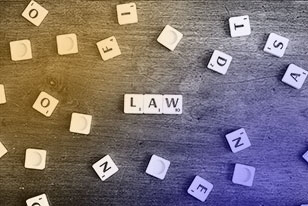 Consent. Security. Data privacy. We're navigating a wave of major new regulations and legislation, from the EU GDPR's sweeping requirements to the email authentication provisions in the U.S. Binding Operational Directive (BOD 18-01). Every organization is responsible for compliance.

Here are some helpful resources:
US BOD 18-01
LISTSERV enables you, as a government IT professional, to implement required authentication policies. The DMARC solution in LISTSERV is seamless, with no compromises or loss of functionality.
To properly comply with BOD 18-01, L-Soft recommends that all affected agencies upgrade to LISTSERV 16.0-2017a, the latest release version, now. This is a free upgrade for agencies with a current LISTSERV maintenance contract.
LISTSERV will include HSTS support in the upcoming LISTSERV 17.0, which will enable you to benefit from a secure HTTPS connection and help prevent hacking and phishing.
EU GDPR
LISTSERV helps you to comply with the explicit consent requirement of the EU GDPR because it's built on double opt-in.
LISTSERV helps to make compliance less of a chore for you because people can subscribe only with consent and can remove themselves from email lists by unsubscribing.
Remember, any organization – regardless of location – with subscribers in the EU must comply with the GDPR.
Download LISTSERV 16.0-2017a:
http://www.lsoft.com/download/listserv.asp
See official guidance on BOD 18-01 requirements:
https://cyber.dhs.gov/guide/
See resources on the EU GDPR requirements:
GDPR Portal:
https://www.eugdpr.org/
EU Resource:
https://ec.europa.eu/
UK Resource:
https://ico.org.uk/
Additional Resources:
https://www.eugdpr.org/more-resources-1.html
Subscribe to LISTSERV at Work.