How Email Can Bring Local Governments and Citizens Together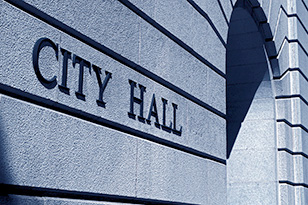 Running a city, county or town is no small feat in the best of times. Now, local leaders are facing a pandemic and daunting return-to-school decisions on top of the everyday functions of their governments. Because just about everyone uses email, it's no surprise that municipalities are counting on all types of email lists to keep their residents informed and their operations running smoothly. Many government customers trust LISTSERV to manage their email discussion groups, newsletters and alerts that help people stay updated and connected.

Here are a few of the many ways local government entities can use opt-in email announcements and alerts:
A city or local government posting a subscription link on its website for news, updates, discussion forums and other communications that their city offers for its citizens. These email lists enable city officials to announce virtual town hall meetings and citizen task forces so that people can get involved and to keep everyone informed in times of crisis.
County boards of education alerting all their respective school system administrators to an important public health (or other) policy change that needs to be disseminated immediately to their schools' students and parents.
Local transportation agencies providing traffic and transit delay alerts, which citizens can access on their mobile devices.
LISTSERV email discussion groups help cities, counties and towns engage citizens, for instance:
Municipalities offering issue-based email discussion forums, fostering valuable community dialogue and perspective on important matters. Council members and relevant agency staff can participate in the discussion and gather important citizen input.
Public health officers hosting a discussion or a Q & A forum to assess the knowledge needs and provide a transparent channel for communication around a pandemic.
Task forces that focus on specific issues or challenges inviting residents to provide public comment on draft policies and opportunities to assist with solutions to any given need – for example, environmental concerns, police-community relations and public school reopenings. Municipalities can easily launch additional email discussion forums as new needs emerge.
Using email newsletters, local governments can create a strong presence while sharing need-to-know information and building stronger connections with citizens, such as:
A mayor or city council chair sending a weekly or monthly newsletter roundup of important news, opportunities for people to get involved, surveys and support resources.
The city's parks and recreation department sharing ways people can help, like the clean-up and replanting of a neglected neighborhood park, as well as useful information, such as tips for cleaner air and COVID-19 protocols for local hiking and biking trails.
The county school system superintendent sending customized newsletters, targeted to key groups such as parents, administrators and the public at large, to keep everyone updated and involved.
Strong communication, with the help of email list technology, such as LISTSERV, has a major impact on the sense of connectedness and quality of life in all types of localities. Citizens who are informed and involved feel safer and happier and more motivated to support their local governments.
Next Steps
Enjoy your visit to "Email City" for more inspiration and feel free to share this resource with colleagues and friends who work in municipal government, public schools and other relevant entities.