Email as a Tool of Protest, Protection
Insights on Cause-Driven Mailing Lists
---
HomeLand Guardians activist and longtime LISTSERV administrator Moshe Barak uses the word "struggle" to describe the work of this grassroots NGO, which has filled all his waking hours since the organization began in 2017. Hear his perspectives on email as an advocacy, civic action and emergency alert tool, as he spoke with us from his office in Israel.
How the struggle began:
Barak and the members of HomeLand Guardians have been working hard to bring attention to the health and environmental impacts of natural gas harvesting and lobbying for protections to be put into place.
"Rich gas reservoirs were discovered off of Dor Beach, near Haifa, and Israel became, for the first time, energy independent. Good news. The bad news is ... gas is not 'born' clean and has many components that are dangerous, poisonous, carcinogenic even. Not only do normal operations pollute a lot, there's the risk from a major spill due to human error, accident, natural events, or war. Once this oil rig that's so close to the Mediterranean shore is hit, a major spill will occur, and this will be enough to destroy the shoreline for many years."
How email helps: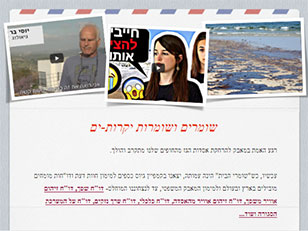 ---
Key to this grassroots advocacy organization's efforts and success is its email list, which grew from a few hundred subscribers when it started, to 78,000 members.
"We have reached thousands of people and motivated them, either for actions such as attending demonstrations using short-notice alerts or with information distribution on important events and developments. We have been very successful in doing that."
"We use LISTSERV to deliver important messages to our members about various activities, such as demonstrations, protests next to the Prime Minister's home, to name a few – and to share achievements and calls to action for people to join us or support us financially. It's a vital tool in managing this struggle and our contact with our supporters. We don't have to add them – we have a link on our website, so they can add themselves. It leaves our time and efforts and energy free from technicalities and admin and focused on the core issues themselves."
Action and results, as the struggle progresses: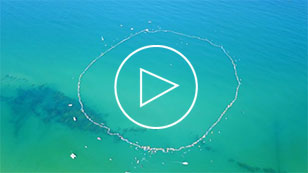 ---
"There are many activities, such as legal steps and court appeals, lobbying activities at the parliament and meetings with various key officials at both the local and national level, politicians from all parties, ministers in the environmental and energy departments and other advisors. There are also public relations activities and recruitment of scientists – both local and worldwide – to produce reports pointing to the severe weaknesses of current plans, plus rallies, demonstrations and protests."
"We organized two scientific seminars with leading scientists and got support from six green organizations. We broke a world record with the surfing protest circle of 992 people, gathering attention to our struggle. We also managed to bring 20,000 people to demonstrate at Rabin Square in Tel Aviv, who signed many petitions. And we had thousands of people attending our presentations all over the country, raising support and creating seeds for people in many local communities to join our cause."
Using email over newer social media:
"Other communication tools like social networks have their roles. But they can't replace mailing lists. With the newer tools, you must go to a site or app and check it yourself. This is not as focused and convenient as a mailing list because you can be passive, and mail still reaches you on your computer, cell phone, etc. Email is more immediate, fast, reliable and it's self-managed, so people can leave the list if they want."
Be sure to read the first LISTSERV at Work issue of 2019 for more perspective from Moshe Barak's 30 years of university IT work using LISTSERV from the very beginning, in 1986.
Get more email insights and inspiration:
http://www.lsoft.com/resources/pdf/wp-YourEmailMatters.pdf
Subscribe to LISTSERV at Work.