Ready for GDPR? Test Your Knowledge, Get the Facts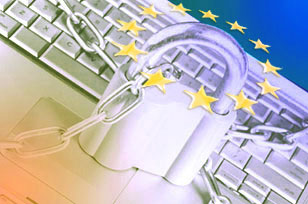 The European Union's General Data Protection Regulation (GDPR) will go into effect on May 25, 2018. But now's the time for people who manage email lists and subscriber databases to prepare. The GDPR requires sweeping changes to both the way personal data is collected, maintained and deleted as well as how consent to receive communications is handled.

Take our five-question quiz to test your knowledge and learn more from the official resources included.

The correct responses will be shown as soon as you answer each question.
---
1. The GDPR's protection of EU citizens' data only applies to companies located in Europe.
2. The GDPR requires all businesses to designate a Data Protection Officer (DPO).
3. Under the GDPR, there are penalties for companies that do not comply with the requirements of the regulation.
4. The GDPR does not include any changes to the provisions for consent from the previous 1995 Data Protection Directive, currently in effect.
5. Under the GDPR, EU citizens can have their data erased permanently and not shared.
Subscribe to LISTSERV at Work.