Keys to Successful Email Marketing
---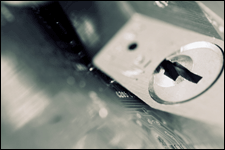 Following email marketing best practices is paramount to connecting with your subscribers and nurturing long-term relationships. Regardless of whether you are just starting out with email marketing or have experience in the area, you need to earn the trust of your subscribers and to provide relevant content to the right recipients at the right time. Let's outline the key best practices that will increase your email marketing success.
1. Always ask for permission before you send
Never send any email without permission. Many countries have laws against unsolicited mass mailings. In addition to potential legal problems, blacklisting and loss of your reputation, sending unsolicited email just makes people angry. Always obtain clear, verifiable permission through a double opt-in subscription procedure. Keep an accurate audit of how and when you received permission from your subscribers as some people forget that they signed up to receive information. To connect, we must earn trust. To earn trust, we must respect. To gain respect, we must ask for permission.
2. Let subscribers know up front what to expect
Clearly explain the types and frequency of your messages on your signup page and stick to your word. It's also a good idea to send an automated and well thought-out welcome message with instructions and expectations as part of the subscription process. This is not an area for cutting corners or taking chances that a message is "close enough" to what a subscriber has requested. If you send unrelated messages to your subscribers or inundate their inboxes, you will not only lose many of your subscribers but also your reputation and people's trust.
3. Provide relevant and unique content
One of the main benefits of email marketing is that you can provide custom content based on each subscriber's profiles and preferences. Take advantage of this capability. You can personalize and tailor your messages based on each subscriber's interests, purchase history or demographics, depending on the data that you have available. By offering exclusive and customized offers that are not available through any other channel, you create true value for your subscribers. In turn, this will boost both subscriber acquisition and retention rates as well as your bottom line.
4. Let your subscribers select their preferred email format
HTML newsletters have grown in popularity in recent years, thanks to the advanced design and tracking possibilities that they offer. However, it's important to remember that not all subscribers can read or want to read their email in HTML format. As an email marketer, make sure to send your newsletters in multi-part format with a text alternative part for those subscribers who prefer plain text. Or better yet, let your subscribers choose the style of email that they prefer as part of the subscription process.
5. Motivate your subscribers with your subject lines
The subject line is one of the most important yet often overlooked details of an email marketing message. As inboxes have gotten increasingly cluttered, the subject line can be the deciding factor in whether your subscribers will open your email message. Since email clients only display a limited number of characters, make the subject line short and succinct. Focusing on your subscribers and what they can learn, how much they can save or how they can benefit from opening your message is the most effective way to get your message across.
6. Be consistent with your design and delivery days
If you are sending frequent newsletters or email publications, maintain a consistent look and feel from issue to issue. This will breed familiarity and strengthen your organization's brand identity. Also try to send your newsletters on the same day of the week or month, depending on your frequency. Your subscribers will start to expect your emails at a certain time, which will make them more receptive to act on your message. Many studies claim Tuesdays and Wednesdays to be optimal days to send because this avoids busy Mondays and tired Fridays. Of course, this only applies if your audience is mostly subscribed under their work email addresses. Measuring and testing is the only way to determine the optimal days for your particular situation.
7. Always test your messages before delivery
Be sure to send test messages to your own email accounts before delivery to subscribers. The test accounts should cover the most common email and webmail clients used by your target audience. This is especially important when working with HTML newsletters since email clients vary widely in their support of HTML standards. A newsletter that looks acceptable in one email client may look very different in another. With many email clients blocking images by default until the subscriber explicitly allows them, also test that your main content is still presented well without images. Testing your newsletter against common spam filters allows you to minimize the risk that your message will be classified as spam by receiving mail systems.
8. Track responses and adjust future campaigns for best results
The largest benefit of email marketing compared to other marketing channels is the ability to measure open-ups, clicks and conversions. Keep a close eye on how your open-up and click-through rates vary from campaign to campaign. This way you will find out what works and what doesn't. Your tracking data allows you to get to know your audience and to adjust future campaigns to better fit the needs and preferences of your subscribers, which will ultimately also improve your bottom-line results.
9. Make it easy to unsubscribe
Make it easy to unsubscribe by including instructions and an unsubscribe link in every email marketing message that you send. Also include your physical postal address as well as an email address where your subscribers can contact you. This is a legal requirement in most countries. After someone has unsubscribed, make sure to send an automated farewell message, which acts as a confirmation that the subscriber has been removed from the list. Needless to say but worth repeating, unsubscribe requests must always be honored.
10. Encourage feedback from people who unsubscribe
Sometimes we lose subscribers, but that doesn't have to mean that it's a total loss for us as email marketers. Thank your subscribers and encourage feedback in your automated farewell message. This farewell message gives you the opportunity to find out why your email marketing campaigns didn't meet expectations and to learn how you can do better. Take this information to heart and use it to improve future campaigns to better fit the needs of your target audience.
---
Subscribe to LISTSERV at Work (American Edition).