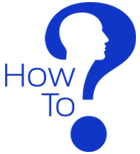 Learn LISTSERV
Welcome to the "Learn LISTSERV" hub. Here you will find helpful tips on engaging with LISTSERV mailing lists, whether as a subscriber, list owner or a site administrator for your organization. The goal of these weekly tips is to help you get better at managing email lists and avoid common mistakes.
Follow the weekly #LearnLISTSERV tips on your choice of social media:
A new tip is published every Tuesday. Feel free to contact us at editor@lsoft.com with topic suggestions or feedback.
Tips for Subscribers
Tips for List Owners
---
LISTSERV is a registered trademark licensed to L-Soft international, Inc.
See Guidelines for Proper Usage of the LISTSERV Trademark for more details.
All other trademarks, both marked and unmarked, are the property of their respective owners.